Current
---
Former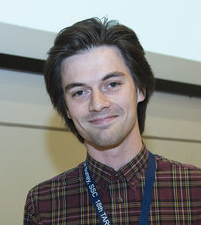 Lab member October 2018 – December 2020
James was funded by the Leverhulme Trust to work on our mantis vision project as our computational neuroscientist. James did an EPSRC-funded PhD in Electronic Engineering at York University, looking at bio-inspired adaptive fault diagnosis for swarm robotic systems. James has a BSc (Hons) in Physics from Queen Mary University of London, following which he spent a year working as a Graduate Physicist investigating autonomous UAV systems at QinetiQ. He specialises in autonomous systems, software engineering and robotics. He is now a research associate at Imperial, working on autonomous UAV systems for use in sustainable agriculture.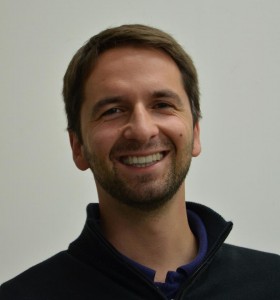 Lab member January 2014 – March 2020
Ronny was funded by the Leverhulme Trust to work on our mantis vision project as our neurophysiologist. Ronny did his PhD at Bielefeld University in Germany, looking at the variability of visual information processing in the optic lobes and descending pathways of blowflies. In his postdoctoral work at the University of Marburg, he examined the central complex, a structure in insect brains which seems to play roles in spatial orientation and visually guided movement. At Newcastle, Ronny set up an electrophysiology lab and developed suitable techniques for examining the responses of mantis neurons to stereoscopic stimuli. He discovered the first invertebrate neurons tuned to binocular disparity, revealing circuits much more complex than anticipated.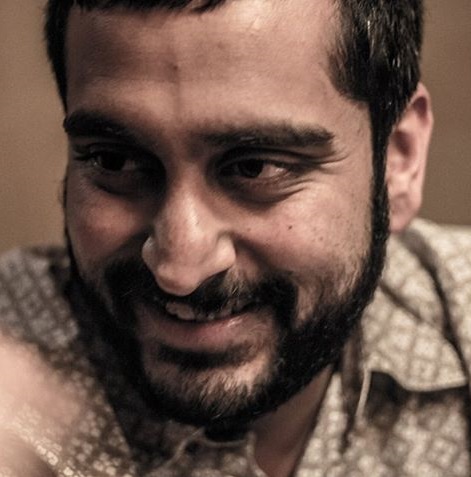 Lab member September 2013 – May 2019
Vivek was funded by the Leverhulme Trust to work on our praying mantis vision project, and developed 3D glasses to enable us to probe mantids' 3D stereoscopic vision. He's now set up his own lab here at Newcastle with a David Phillips Fellowship from the Biology and Biotechnology Research Council. Vivek is interested in sensory ecology and decision making across different model systems. In India, the USA and the UK, he has studied sensory systems in bush crickets (also known as katydids), bees and frogs. Vivek also maintains a great science blog, Stuff Scientists Say, featuring his own unique take on recent publications.

Diana Umeton
May 2017 – Jun 2018
Diana worked half-time on our praying mantis vision project, and half-time with Prof Candy Rowe, studying how prey can camouflage themselves from praying mantis predation.

Kathleen Vancleef
Dec 2014 – Nov 2017
Kathleen Vancleef obtained her PhD in Experimental Psychology at the University of Leuven. She studied the neural mechanisms of contour and texture perception in psychophysical and neuropsychological experiments. Besides this fundamental research questions, she applied her knowledge of perceptual organisation in the development of diagnostic tests for visual perception. As a postdoctoral researcher at the same university, she investigated the influence of brain stimulation on learning of a bimanual task. Kathleen worked on the ASTEROID stereotest project. She managed patient and public involvement and worked closely with the orthoptists and the game developers. Following test development, she evaluated the validity of the test and coordinated the collection of a norm sample. She also completed a project funded by iCURE investigating options to commercialise the test. She is now at Oxford University funded by a fellowship from the Stroke Association.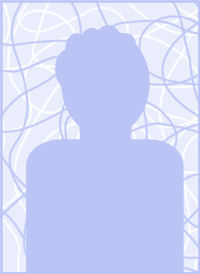 June 2013 – 2016
Ghaith was funded by the Leverhulme Trust to work on our mantis vision project. Ghaith has a PhD in Microelectronic Circuit Design and an MSc in Mechatronics, both from Newcastle University, and a BSc in Computer Engineering from Princess Sumaya University for Technology in Jordan. Ghaith is currently implementing automated detection and classification of mantis visual responses, which will make all our subsequent behavioural experiments vastly quicker, easier and more sensitive.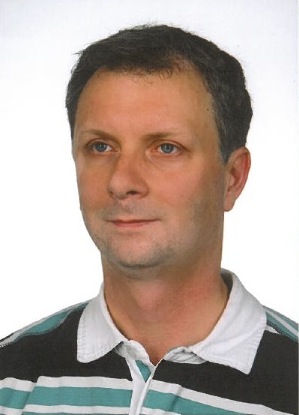 Lab member during 2012
Iwo worked on a project investigating 3D TV, analysing optometric, orthoptic and other data. He is still at Newcastle but now working with Professor Andy Blamire, using MRI to investigate etiology of white matter hyperintensities.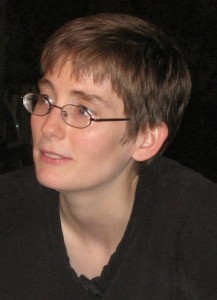 Jennifer Simonotto
Lab member 2011 – 2012
Jennifer worked on a project investigating 3D TV. She helped develop the analysis of tri-axial accelerometer data. She is now at Imperial College London.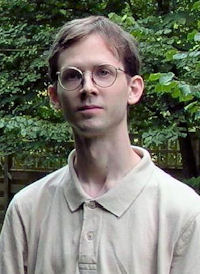 Lab member 2008 – 2012
Fredrik was formerly my PhD student and was then employed for one year on a grant from the NHS Flexibility and Sustainability Award scheme, developing visual stimuli to test mechanisms of double and single vision in a variety of clinical groups. He is now working with Florian Waszak at the University Paris Descartes.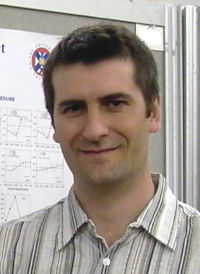 Lab member 2008 – 2010
Ignacio obtained his PhD in Experimental Psychology from the Universidad Complutense, Madrid, Spain, in 2005. He then spent three years working as a Senior Research Assistant with Andrew Derrington at Newcastle and Kent, before returning to Newcastle as my first post-doc, supported by an award from the Medical Research Council. During his time in my lab, Ignacio published several papers investigating how the stereo vision system detects, encodes and uses vertical disparity. In collaboration with Mr Michael Clarke, a consultant paediatric ophthalmologist at the Royal Victoria Infirmary, he also studied how binocular vision is altered in children with intermittent exotropia. He left my lab in December 2010 to take up a lectureship at the Universidad Complutense de Madrid. However I'm delighted to say that, as you can see from the publication list below, we continue to tackle research problems together.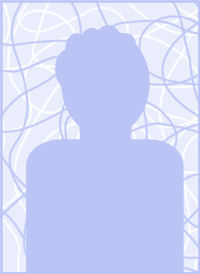 Deborah Buck
Lab member May – Aug 2010
Debbie usually works in the Eye Clinic at the Royal Victoria Infirmary but spent a couple of months with us. She received support from the NHS's Flexibility and Sustainibility funding in order to help study visual perception in intermittent exotropia and develop new tests of stereo vision for use in the clinic.